SD TFT : Device Resolution : Down to 1μm
SD can manufacture TFT array on glass or PI substrate. SD can fabricate one μm channel length TFTs with Oxide, LTPS and a-Si:H layers over 8 inch Si wafer or 8 inch glass wafer.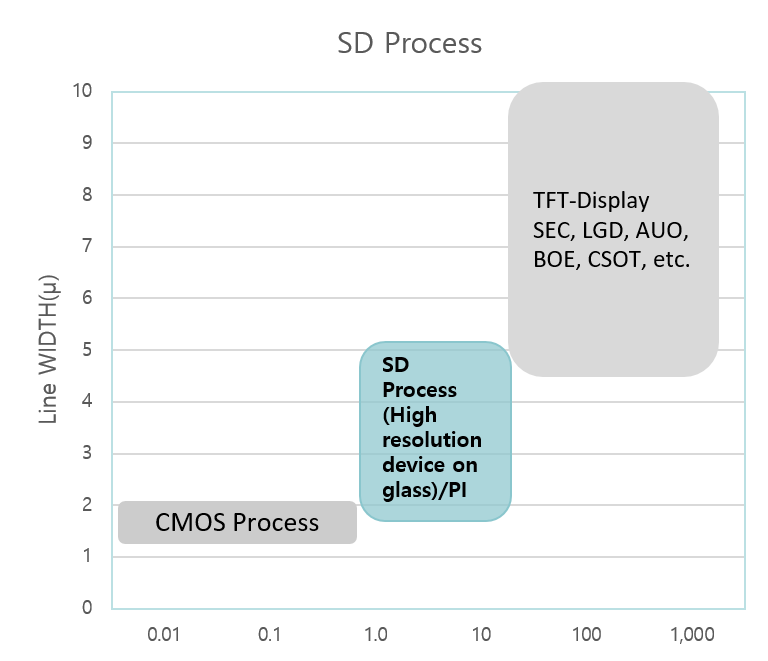 Silicon Display : TFT and TFT Circuits
SD has been developing technologies of TFT arrays with a-Si:H, LTPS and oxide semiconductor that have been widely applied to industry. SD has the technologies of  simulation, design and manufacturing of TFT arrays based on thin-film semiconductors. SD has the competitive and reliable technologies of fingerprint sensor, digital medical sensors and TFT-backplane for special displays such as AMOLED.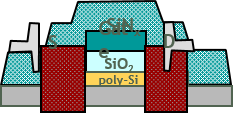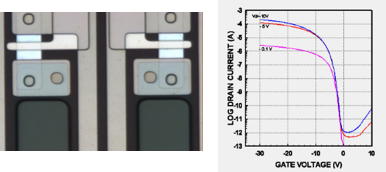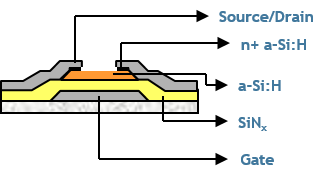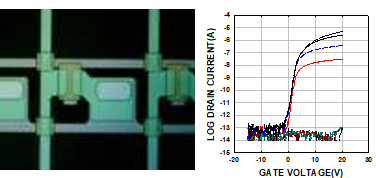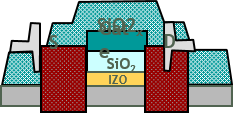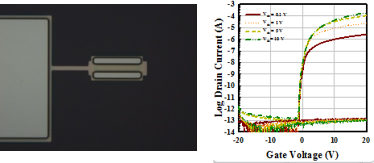 TFT Sensor/Display Simulation and Design for Products
SD can support the simulation and design of the TFT array based on oxide/LTPS/a-Si:H for display and sensors. Mask design based on simulation data and manufacturing of the array can be done very fast.